Remember the moments.
Album Registry is the easy way to create awesome photographic memories of the magic moments in your life.
Why Album Registry?
Capture your once-in-a-lifetime moments with pro photography lovingly gifted by family and friends.
How does it work?
Give meaningful gifts and create awesome photographic memories in three simple steps:
01
The photographer creates a registry page in minutes. The hosts share it with their family and friends.
02
As family and friends gift, everyone sees progress towards the goal on the registry page.
03
Reach your registry goal and have beautifully photographed memories, forever.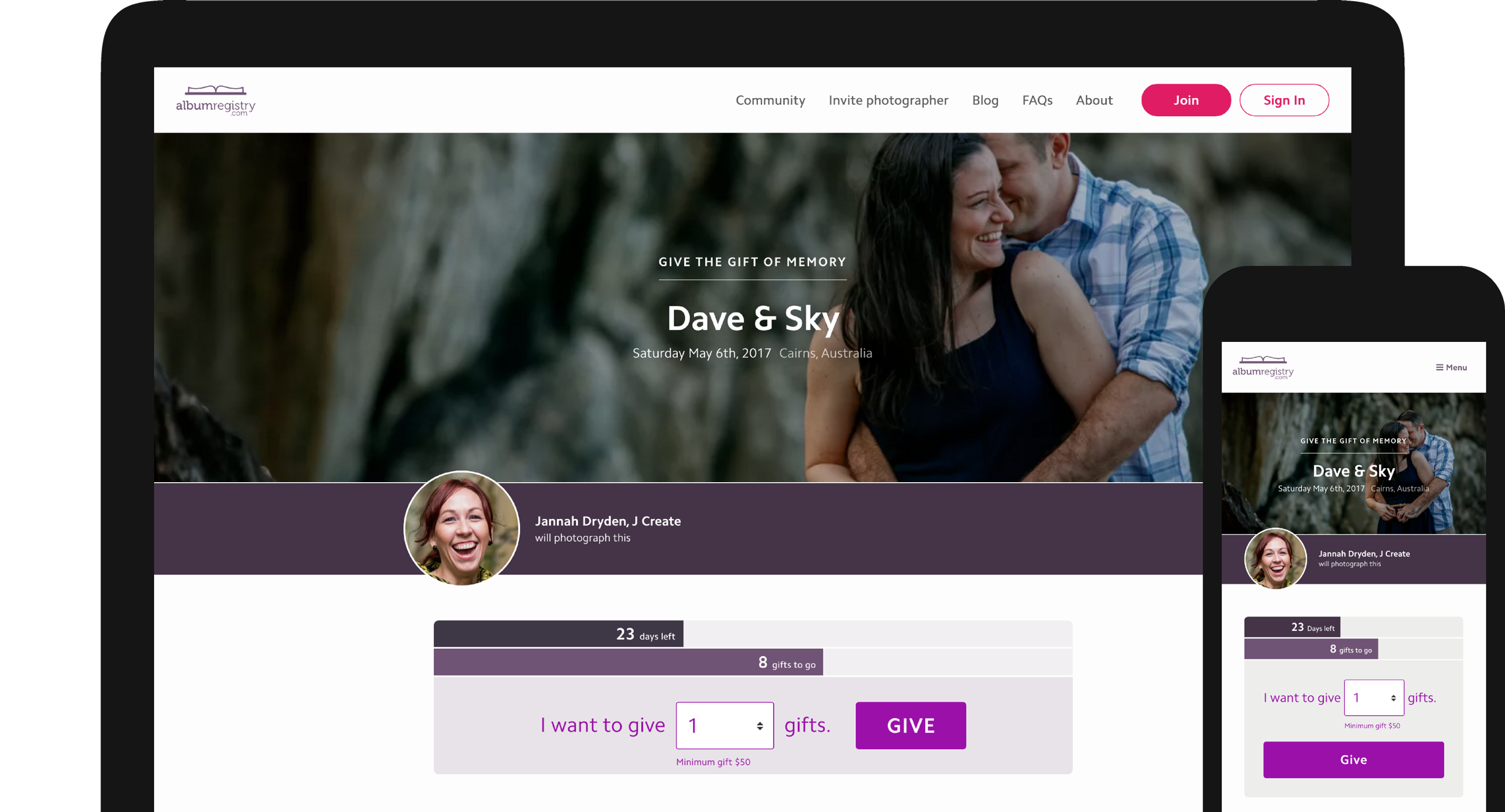 As featured on