If someone had ever said to Candice, "One day you'll become famous for taking your bin out", I'm sure they'd have been met with a slow retreat.
I mean not that ANYONE would have seen this coming.
Meet Candice.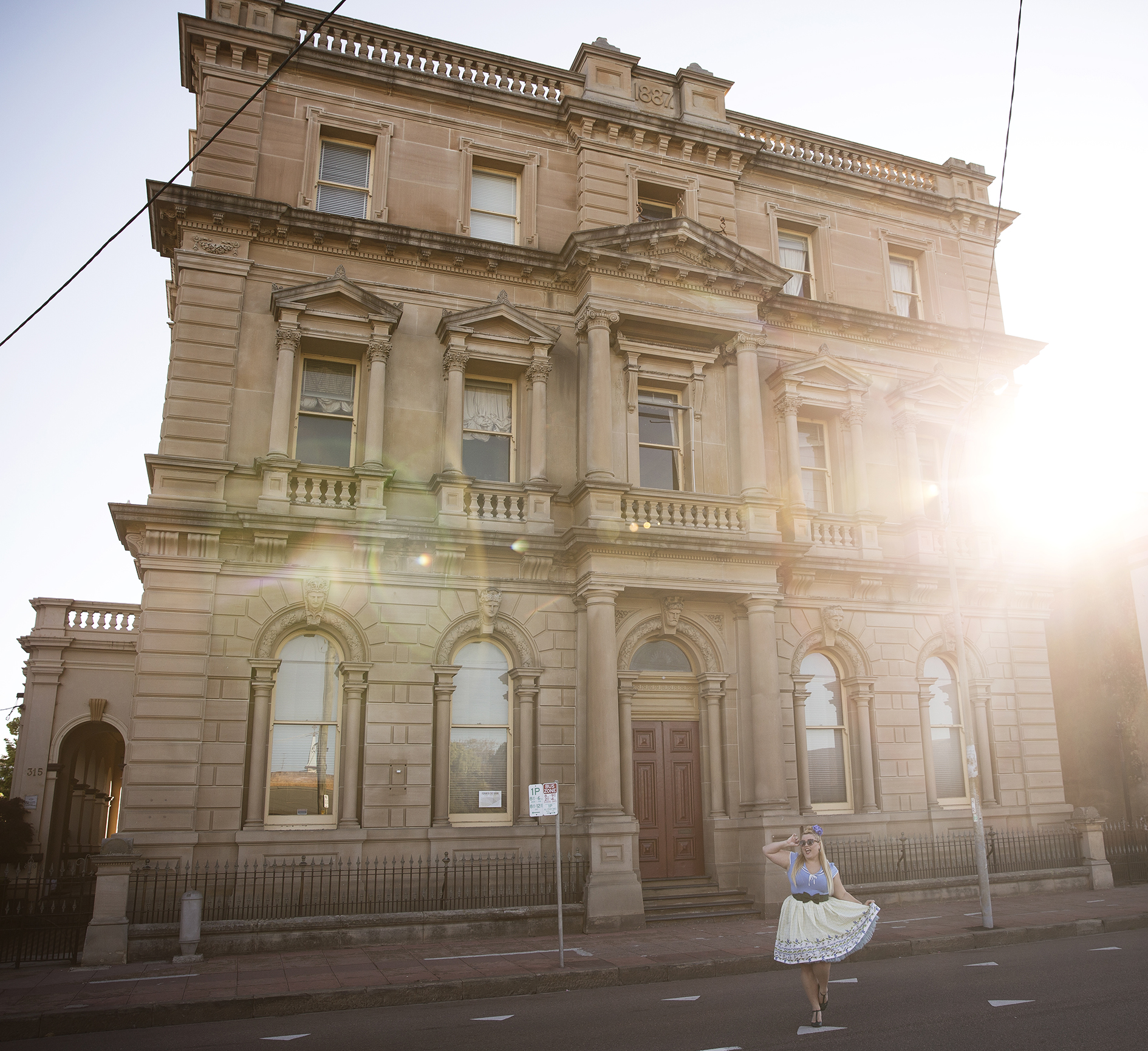 Multi-award-winning professional photographer and Album Registry member Candice Campbell resides in the beautiful Hunter Valley of NSW (vino country,) photographing weddings, maternity, newborns & family portraits from her gorgeous Mansfield House studio, catering to the quirky and alternative.
When Candice joined me on Yarning with Jannah, we were so keen to keep it a COVID-free conversation, but when Canon Australia contacted Candice and asked her to feature in their #momentsMatter campaign - we made an exception.
"Once the image was released I started getting a heap of messages coming through, some were super genuine asking if they could book me for a shoot once this whole thing is over, others were total creepers. Then this one message came through asking 'Hey is this what you do for a living?'. The next morning I woke up to a very official email from Canon asking if I would like to appear in one of their campaigns. Not bad for something I did bored in isolation!"
For those of you who are wondering what the bin isolation outing rage was all about, check it out here; with over 1 million facebook members joining in the fun from all around the world. But Candice didn't stop there...the self-portrait fun continued.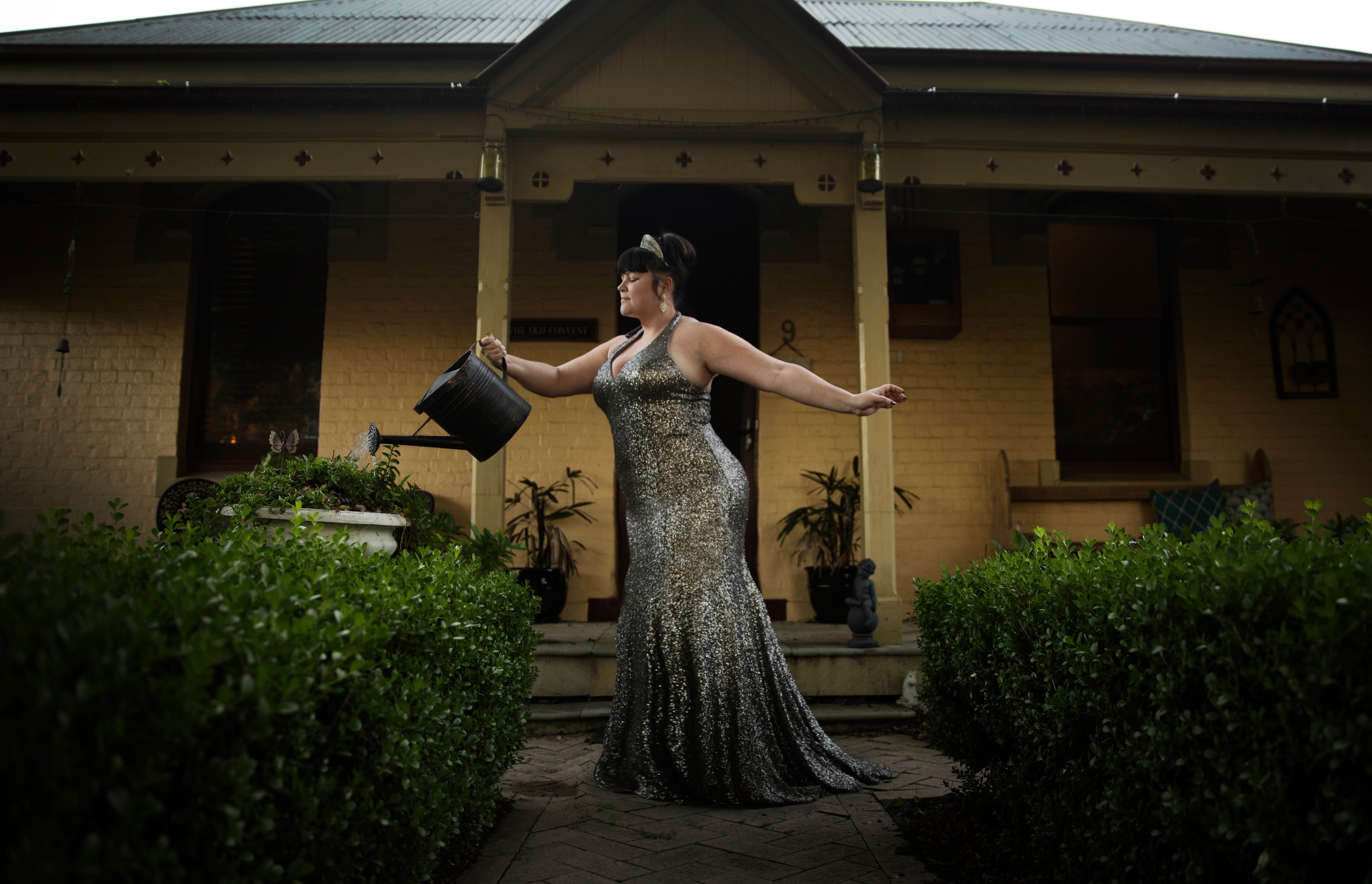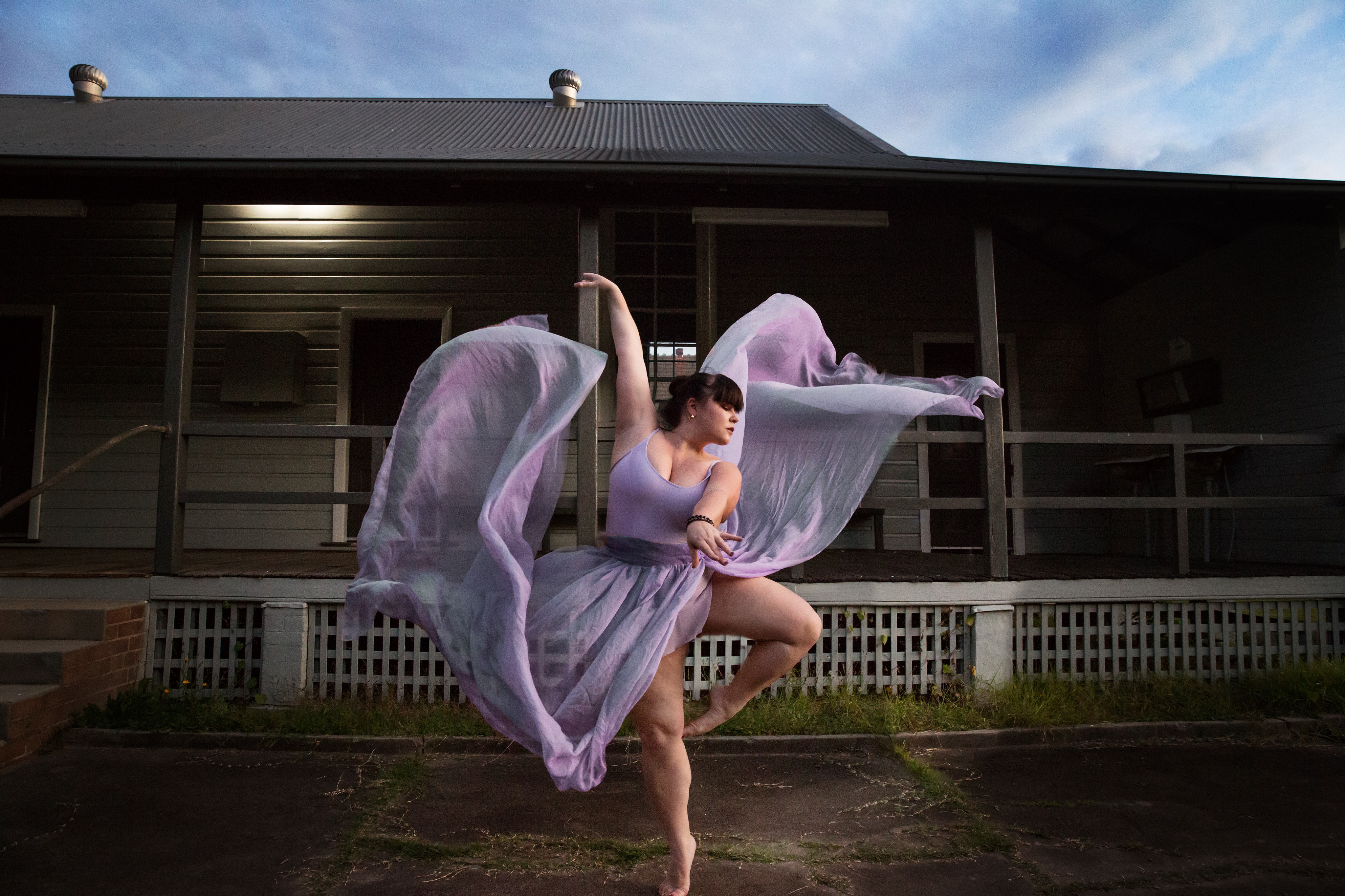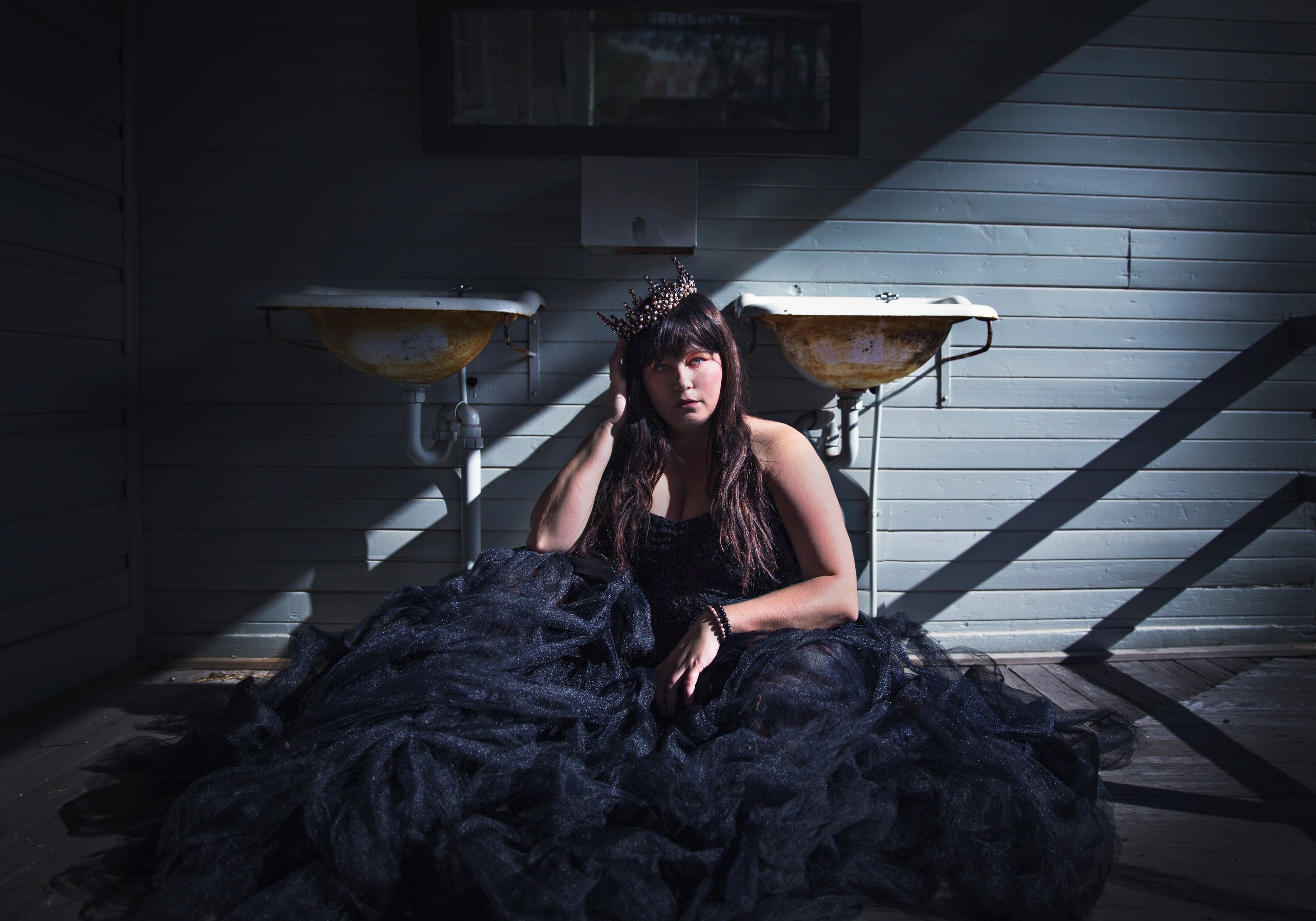 "I had a heap of Maternity gowns that I had washed at home and was supposed to take back to the studio, but I was stuck at home so I thought bugger it, I'm going to play dress ups."
As a self-confessed solo filmer, I was eager to learn how Candice managed to get the focus point correct in the image before starring in the shot.
"I enlisted the help of my neighbours for the shoots, who would stand in the spot where I was planning on standing, focus on them and then switch it to manual focus, flick it on timer and then jump in the image for the shot...and they'd just stand there and laugh at me. Generally most of the time when I am doing these portraits, I have an audience. They also help by throwing the edges of the gown, I count them in and there's three of them running off to get out of frame."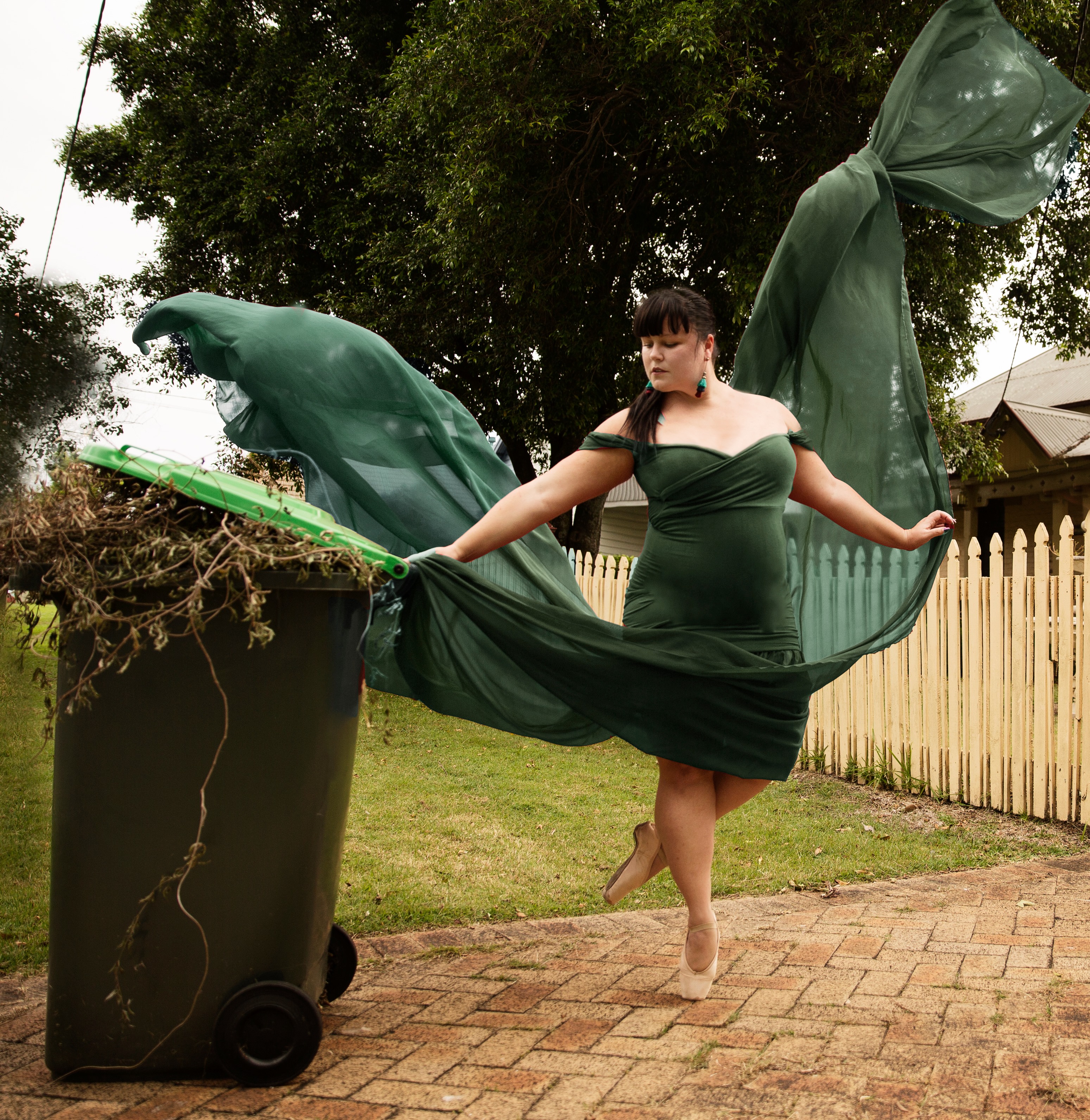 When Candice isn't challenging herself with ballet dancing, powerlifting, or painting, she's photographing quirkiness in the world.
"Easily my most favourite shoot was being flown to Tokyo for an engagement shoot. I was fascinated to learn that most romantic couple shots are done in front of a green screen indoors! Culturally, public displays of affection just aren't encouraged. You can imagine it took the couple a little while to loosen up and become comfortable with me asking them to get close to each other in a public space. Afterwards we went for dinner and drank sake and had a great time. As we were leaving the restaurant I asked 'Do you want to keep going?' I was so glad that they wanted to and the sake had relaxed them, I captured them within the hustle and bustle of the commute home.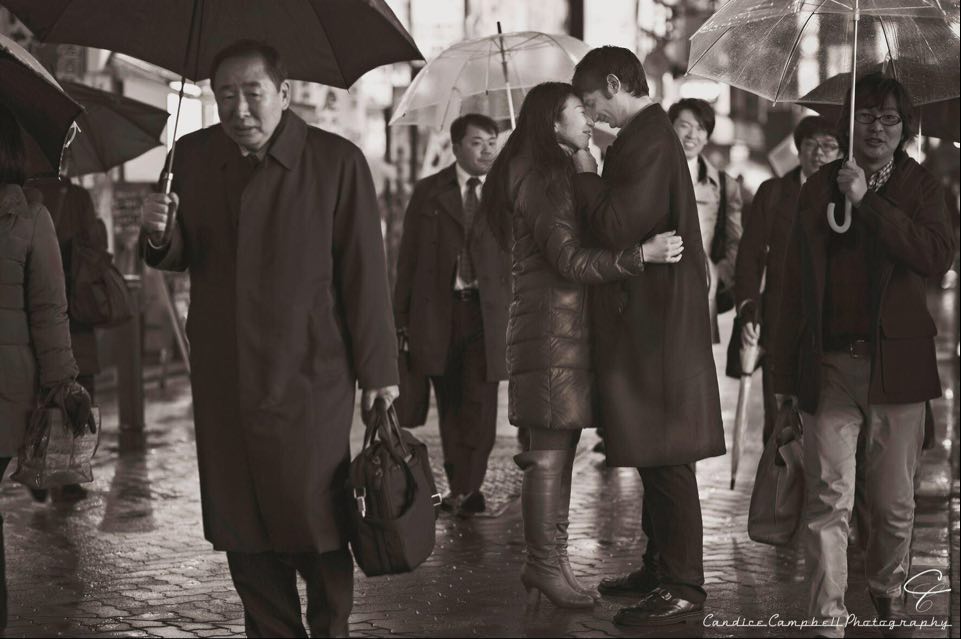 The following year they moved their wedding to the Hunter Valley just so I could photograph it. I have the best relationships with my clients."
Want to hear more from Candice? Reach out HERE
---
Written by Jannah Dryden


J Create